13-04-2007, 09:20 PM
Squall333
Hedge Knight


Posts: 24
Joined: Apr 2007
Reputation: 0
Ability System
How did you like the ability system. Learning abilities from weapons and armor? I actually liked this system compared to other Final Fantasy games. I thought that this system was good because it made me check equipment more often. It also made it more fun trying to collect all the weapons/armor to actually learn the abilities. I wish more games had a system like this.
27-02-2008, 06:22 AM
Isredel
Hedge Knight


Posts: 31
Joined: Feb 2008
Reputation: 0
Re: Ability System
I agree and yet disagree at the same time.

The fact that you could learn special abilities from equipment was very unique and fun. I liked it a lot however, it felt to me like I was a little hollow inside because the game overall felt too easy because of it. I could go out to power level and learn all the abilities that I wanted before facing a boss which made the boss too easy.

I mean, the abilities from the armor drove me harder to getting better weapons but the whole thing made the game too easy.
---
13-03-2008, 04:26 PM
Nightmare
Administrator


Posts: 212
Joined: May 2006
Reputation: 0
Re: Ability System
Compared to the other games the ability system is not so good. Normally, you change equipment every now and then and this makes this system inefficient. In y opinion the best ability system is that of Final Fantasy VII. Materias can not only be equipped but they also have their AP.
---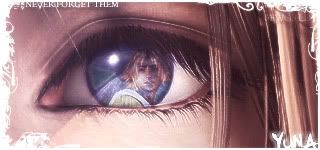 User(s) browsing this thread: 1 Guest(s)