19-04-2007, 04:36 PM
choaslover
Hedge Knight


Posts: 17
Joined: Jul 2006
Reputation: 0
favorite character
My fav character is Vincent Valentine. He is so cool.
24-04-2007, 12:32 PM
Nightmare
Administrator


Posts: 212
Joined: May 2006
Reputation: 0
Re: favorite character
Mine is Vincent Valentine too because he's a mysterious character who wants his sins to be forgiven. I also like his transformations including the Chaos.
---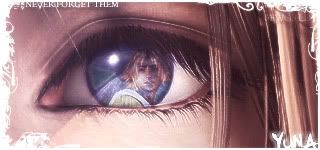 11-07-2011, 05:51 AM
RE: favorite character
I really liked Aeris and was genuinely sad when she died.
17-11-2011, 10:41 AM
(This post was last modified: 08-12-2011 06:56 AM by alanong.)
alanong
Moppet


Posts: 2
Joined: Nov 2011
Reputation: 0
RE: favorite character
16-03-2012, 11:54 AM
RE: favorite character
My favorite character in Final fantasy is Cait Sith. He's the most famous robot cat on Porky Moogle all the time. I really enjoy his character.
User(s) browsing this thread: 1 Guest(s)