01-03-2012, 02:46 PM
Hello Everyone
Just popping in to say hello to everyone on here...My husband and I are absolutely in love with the final fantasy games....
01-03-2012, 05:43 PM
Nightmare
Administrator


Posts: 212
Joined: May 2006
Reputation: 0
RE: Hello Everyone
Welcome! That's great.

Which Final Fantasy game are you playing at the moment? I'm playing Final Fantasy XIII-2. In terms of gameplay I find it better than the original Final Fantasy XIII but I prefer Final Fantasy XIII-2's storyline.
---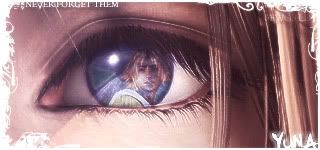 02-03-2012, 03:39 PM
RE: Hello Everyone
I have played them all actually..... but right now I am playing Final Fantasy X because last time I had just ran through the game and didn't build my characters up like I probably should have......
User(s) browsing this thread: 1 Guest(s)