05-06-2011, 02:41 PM
AsiaTheKitty
Hedge Knight


Posts: 5
Joined: Jun 2011
Reputation: 0
Hallo!
Hello, I've
loved
- liked Final Fantasy for years now, and I've played FF I,II,VII,IX,X,XII and I have FF XIV ordered,just waiting for it to arrive~ ,I'm also playing FF VIII but I still haven't finished it.
I played some of the sequels and prequels from the main series, such as Crisis Core, XII renevant wings, and X-2(not all), as well as some spin offs such echoes of time and tactics war of the lions.
I'm currently planning to restart X and get all the aeons and the celestial weapons (hopefully) and I restarted X-2.
Thats everything! byebye~
05-06-2011, 07:57 PM
Nightmare
Administrator


Posts: 212
Joined: May 2006
Reputation: 0
RE: Hallo!
Hey AsiaTheKitty, welcome to the forums
!
---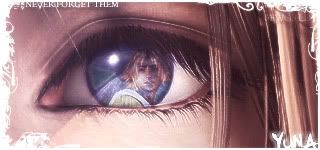 17-07-2011, 06:37 AM
rgordon82
Moppet


Posts: 4
Joined: Jul 2011
Reputation: 0
RE: Hallo!
Welcome Asia!
21-07-2011, 01:53 AM
RE: Hallo!
Hey there, welcome.
User(s) browsing this thread: 1 Guest(s)