11-07-2008, 12:12 PM
Veles
Hedge Knight


Posts: 26
Joined: Jul 2008
Reputation: 0
Favorite FFIV Character
Which character is your favorite? And why?

I couldn't make a poll because there are more than 10 characters. Here they are:

[list][*]Cecil[/*:m]
[*]Rosa[/*:m]
[*]Kain[/*:m]
[*]Cid[/*:m]
[*]Rydia[/*:m]
[*]Tellah[/*:m]
[*]Edward[/*:m]
[*]Yang[/*:m]
[*]Porom[/*:m]
[*]Palom[/*:m]
[*]Edge[/*:m]
[*]FuSoYa[/*:m][/list:u]
---
"The weak and the botched shall
perish first principle of our charity.
And one should help them to it."
--Nietzsche
28-08-2008, 10:24 AM
Nightmare
Administrator


Posts: 212
Joined: May 2006
Reputation: 0
Re: Favorite FFIV Character
It's Cecil as a Dark Knight. Apparently Cecil deals more damage as a Dark Knight than as a Paladin.

I think the main reason why I like Cecil is because of his role in battles. Apart from that he also makes the most vital decisions. He wasn't afraid to commit treason, he just wanted to do the right thing. His love for Rosa gives him more courage and never gives up on saving her.

Unfortunately Cecil's true identity is revealed at the very end of the game. Still, we don't get to know much about him.
---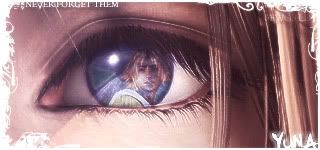 User(s) browsing this thread: 1 Guest(s)