11-07-2010, 03:20 PM
Cafpow
Moppet


Posts: 2
Joined: Jul 2010
Reputation: 0
Hi There
Hai guys, what's up?
I'm a 18 year old college student in the U.S. majoring in Criminal Justice.
I'm a nerd and love Final Fantasy, i'm currently playing FF8 (again).
---
Click here to feed my pet!
Adopt your own pet today!
11-07-2010, 05:21 PM
Nightmare
Administrator


Posts: 212
Joined: May 2006
Reputation: 0
RE: Hi There
Welcome Cafpow. Final Fantasy VIII is my most favorite Final Fantasy yet. I've played it for about 5 times and finished it 100% ie I got all limit breaks, all cards, beat all optional bosses including Omega Weapon, etc.
Enjoy your stay
---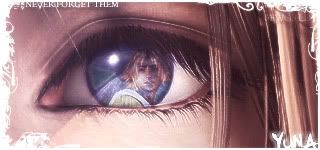 User(s) browsing this thread: 1 Guest(s)