20-07-2006, 06:42 PM
PSP
PSP, some think its great and others think its CRAP big tiem like i do, even though i don't have it and havn't played it, its just rubbish 8 hours max i've heard, and the discs are soo small like game cube what happens when ya stupid and loose where u put it.....

The graphics are alright i suppose but the games are just silly bringing them out, they'd better not bring a ff game out on psp, i know Dynasty warriors is on their which is stupid....

the dvd's are worst, 17.99 for a small dvd which doesn't work in ya own player.... thats all what you lot think? :?:
---
So what if i'm a goth & i use Macromedia Fireworks - Not every one is CS2 Combatible
21-07-2006, 11:03 AM
Riku
Hedge Knight


Posts: 10
Joined: Jul 2006
Reputation: 0
personally i think its a great piece of technology. the graphics are amazing for such a small console, and some of the games that are coming out are quite good. As for batterylife, its not just the PSP. other handheld consoles and devices like mobilephones suffer from short batterylife aswell. One has to realise that while technology is improving at enormous speed, battery technology is still lacking behind and developers have to work with what they have. I agree about the DVDs though, complete waste of money.
---
"The only dependable thing about the future is uncertainty" - Amarant, FF IX
28-03-2008, 11:57 AM
O_O
Hedge Knight


Posts: 10
Joined: Mar 2008
Reputation: 0
Re: PSP
I wasn't big on the idea at first either. It's the reason I don't own one. I will say this: For a piece of hardware so small, it has excellent graphics. I wouldn't watch DVD's on it, anyway, so that isn't a concern of mine. Gameplay is, of course, seamless. And the sound is on point. All-in-all, I understand those that buy them now.
22-08-2008, 11:16 AM
Nightmare
Administrator


Posts: 212
Joined: May 2006
Reputation: 0
Re: PSP
I have one. Unfotunately they do not support hombrew applications unless modded. As hand held consoles they're awesome but it seems there a good number of them turned out to be defective. PSPs are a good way to play those games you like while on a bus or on the plane.
---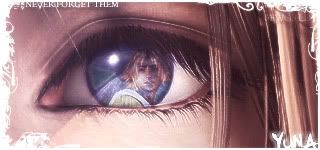 User(s) browsing this thread: 1 Guest(s)