26-08-2006, 05:15 PM
Fav GF?
Out of all your Favourite GF would be ?

Mine would be either Quezacotl Carbuncle or Leviathan
One there all way cool and seriously effective plus they were my highest levels besides Diablos.
01-09-2006, 12:12 PM
Nightmare
Administrator


Posts: 212
Joined: May 2006
Reputation: 0
Mine is Odin with his Zantetsuken. One hit move, ha ha!
---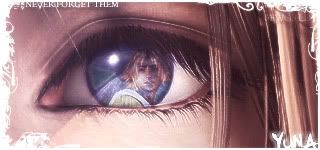 15-09-2006, 05:04 PM
Jakki
Moppet


Posts: 3
Joined: Sep 2006
Reputation: 0
Hmm, maybe Bahamut. It's always my favourite but in VIII it had something that didn't make it as great as in the others. But still good.
Other would've been maybe Quezacotl, the effects in Thunder Storm were great and the GF itself looked nice, pretty much nothing more to say now
13-04-2007, 01:19 AM
Squall333
Hedge Knight


Posts: 24
Joined: Apr 2007
Reputation: 0
Re: Fav GF?
My favorite GF would have to be tonberry king. He was awesome. :lol: I also liked Doomtrain because he inflicts status abnormalities and Eden because Eden was all powerful.
05-06-2011, 12:00 AM
RE: Fav GF?
Diablos by far. he's one of the most rewarding GF's if trained well... however Eden is useful if you want time to change the slots on selphie's limit break.
---
12-07-2011, 01:47 AM
RE: Fav GF?
User(s) browsing this thread: 1 Guest(s)