25-09-2006, 11:56 AM
(This post was last modified: 11-06-2009 12:56 PM by Nightmare.)
Nightmare
Administrator


Posts: 212
Joined: May 2006
Reputation: 0
The Rules
For those of you who frequent other forums, I'm sure you're used to these rules. For those of you who are new, please follow these rules as closely as possible. It would make maintaining these forums a lot easier.
The Rules
Rule 1 - No spamming
One of the most important. A spammy post is a post that is counterproductive to the thread topic. Any post that is off-topic is considered spam. For the sake of having an active forum, we'll also consider one-liners spam. If it seriously adds something to the conversation, we'll forgive it. But for the most part, please try to add something intelligible to the forums.
Rule 2 - No "flaming"
Basically, don't insult anybody's personal integrity. Don't make fun of them and you'll be alright.
Rule 3 - GRAMMAR!!!!!
PLEASE use proper grammar and spelling wherever and whenever possible. So many posters have something to say only to have it horribly misconstrued because of poor grammar or spelling. Just look over your posts and make sure everything is alright.
Rule 4 - NO Pornography
Pornographic material, exploitation of minors, adult, babes and
mature content are bannable. We may have young people here and they don't have to see that.
Rule 5 - NO Advertising
You may place your website's link in the signature but you may not advertise. If you exaggerate with links in the signature, we will disable your signature.
Rule 6 - Double Posting
Don't do it. Just go and EDIT your post if you want to added something.
Rule 7 - Multiple Accounts
There is no reason to have Multiple Accounts. If you can't log in just Email some one like the Admin and he/she will help you.
Rule 8 - No impersonation of staff members
DO NOT impersonate staff members because it will confuse other members. If you want to join the team just email an administrator.
Originally written by atomic and Dark One.
---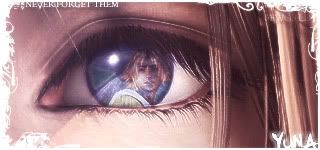 User(s) browsing this thread: 1 Guest(s)