30-08-2011, 08:21 AM
(This post was last modified: 30-08-2011 08:35 AM by Nightmare.)
Nightmare
Administrator


Posts: 212
Joined: May 2006
Reputation: 0
RE: pre-release screens
(23-08-2011 07:17 AM)

mangusbrother Wrote: http://www.siliconera.com/2011/08/22/ser...-her-room/
ah the yassach massif look different already. oh and is it just me or does the guy seen next to lightning have something to do with chaos bahamut?


some info on the design of noel, serah and moogle
http://www.andriasang.com/e/blog/2011/08...designers/


NEW TRAILER

http://www.finalfantasyunion.com/news/ne...-1793.html

WHY DOESN'T HE HAVE THE LV 100 WEAPON I WORKED SO HARD TO GET HIM

http://www.siliconera.com/postgallery/?p_gal=153261|0


more goodies
http://www.siliconera.com/postgallery/?p_gal=153426|15
the sun is eclipsed by the thing which could be a spoiler for readers if i told you.
and that head on the bottom left.. is it just me or is it similar to a certain fal'cie's secondary heads (end of chapter 9,11,13) ?
Sorry, I've been away for a couple pf days. Apparently all playable characters in the original Final Fantasy XIII will re-appear in the sequel (even Vanille has been confirmed to appear in Final Fantasy XIII-2). I doubt Hope will be playable though, this story features Noel and Serah as the primary characters.
Regarding the fal'cie, it doesn't look like Eden
---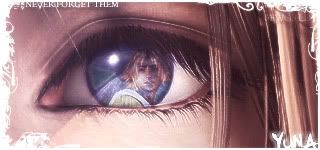 User(s) browsing this thread: 1 Guest(s)